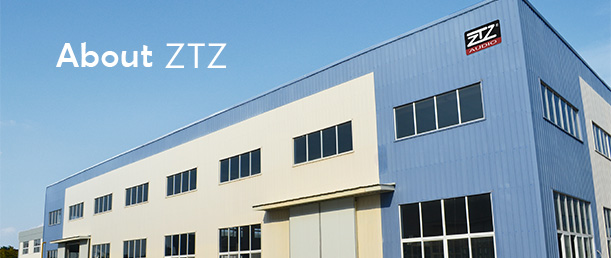 ZTZ was founded by Mr Chuck in 2004.When he was a child, Chuck had already shown the strong interest in the sound. The radio at home was the best toy of his childhood. He was always very curious about why this little box can make different sounds.After graduating from college, Chuck got a chance to work in a famous domestic audio company.He gave up the invitations of high-paying jobs from other companies resolutely and then invested in the industry which fascinated him so much.As the saying goes,"Good honing gives a sharp edge to a sword; Bitter cold adds keen fragrance to plum blossom",after experiencing years of deep exploration and study. Finally in 2004,Mr Chuck founded "ZTZ",which is taken from the abbreviation of his Chinese name "Zhang Tiezhu",which is a mission-oriented decision for Mr. Chuck.
In the early stage of the company, ZTZ mainly focused on OEM business and processed it for foreign brands. As more and more international famous brands entered the Chinese market, the brand dream of Mr.Chuck became more and more intense to achieve. He always felt that the sound of ZTZ could be spread all over the world. In 2010, Mr.Chuck decided to adjust the product structure and set up R&D headquarters which was built by three well-known engineers in China. These measures increased the capabilities of researching and developing rapidly,improved the product quality steadily and established the relationship with business partners all over the world.
In 2012,the "ZTZ" brand was officially launched to the world. Every product of ZTZ follows professional concept, adopts high-end design, keeps improving and insists on high quality requirements,even a tiny part can create the new music style when spreading the sound to reappear the fantastic music journey deep in soul. ZTZ provided more choices for someone loving audio details.